Welcome to Sight for Surrey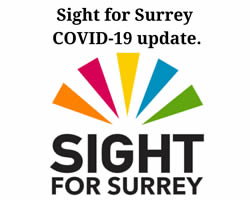 Coronavirus
During the COVID19 pandemic, we have continued to deliver services that are safe for the people we support, and for our staff, as well as using different methods of delivering support often remotely.
As it becomes safe to do so, and following government guidelines, we are expanding those services, and we will open our resource centre for a limited number of visitors as soon as possible.
All of our information and communication methods have been up and running throughout. If you need help or support do get in touch in the usual way, we are still here to take your calls.
Monday to Friday 9-5pm on 01372 377701
on Skype: sensory.services,
FaceTime: dutysw@sensoryservices.org.uk or
SMS on 07860 026 269.
Stay safe and well.
Who We Are
Sight for Surrey is an ambitious charity offering a lifetime of support for people who are blind or partially sighted, Deaf, deafblind or hard of hearing.
We're here for you and your family, delivering specialist, hands-on, practical services tailored to your needs. We want to inspire you to take the small steps today and achieve the breakthroughs tomorrow.
Support our work
We provide highly specialist support for people with sensory loss in Surrey. A large part of our life-changing work depends on voluntary donations. Gifts of money and time help fund the much-needed expertise and equipment that makes all the difference in helping people to overcome some of life's challenges.
Fundraise
Help raise funds to support the vital work we do for those with a sensory impairment
Donate
Your donation, however big or small, helps us to support those with sensory loss.
Volunteer for us
Be part of something amazing, volunteer with us in a range of fulfilling and interesting roles.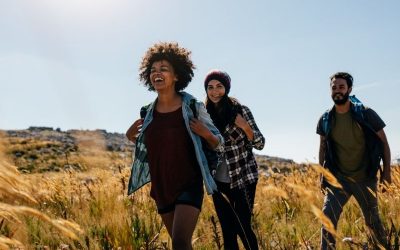 Stride it out with Sight for Surrey's Sensory Steps Challenge today. Support our '2020 Year of...