Are you passionate about inclusion and/or performing a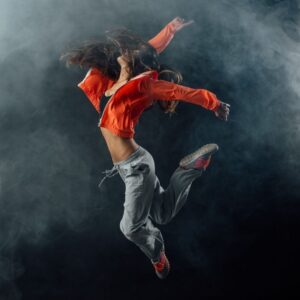 rts? If so, would you like to help with a research study on audio description for dance?
Arianna Carloni is a PhD student at the University of Surrey and she is exploring how the experience of watching dance can be conveyed through words to make it accessible to blind and partially sighted people.
The study will involve watching a short selection of dance clips (sighted participants) or listening to their audio description (blind and partially sighted participants) and answering a few questions about the clips and your experience of them. The sessions take place on Zoom, and last approximately one hour.
An interest or expertise in dance are not required, but all participants must be over 18 years old to be eligible for this study. This project  (FASS 20-21 009 EGA Amend 1) has received a favourable ethical opinion from the University of Surrey in January 2022.
If this sounds like something you'd like to help with, please get in touch at a.carloni@surrey.ac.uk and she will send you further information.