Sight for Surrey have designed 2 elegant Christmas e-cards that are both available to purchase through Don't Send Me A Card.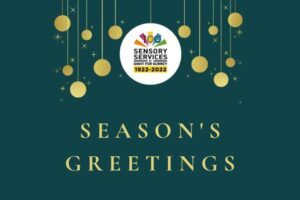 The first stylish design features a dark Christmas green background featuring gold baubles hanging down through the words 'Season's' Greetings' whilst the second card depicts a Christmas tree shape filled with colourful baubles featuring the words 'Merry Christmas' above the tree.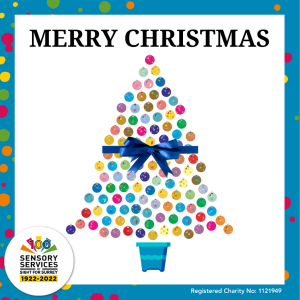 E-cards are a great way to be environmentally friendly, whilst still sending Christmas wishes to family and friends near and far. At the same time as sending your e-cards you will be supporting Sight for Surrey!
Don't delay and order your e-cards today! Don't Send Me a Card