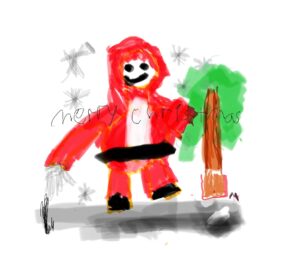 Two very talented vision impaired young people, aged 10 and 14, both supported by Sight for Surrey, have each designed a Christmas card that is available to buy and send online at www.dontsendmeacard.com
Alfie, aged 10, designed a festive Father Christmas inspired card, using Apple pens on his iPad, with the words Merry Christmas written across the card. Rowan, aged 14, also took to the iPad to design her brilliant snowman themed card, using an app called Pic Collage using the drawing function, with a bit of help from Mum on selecting the colours.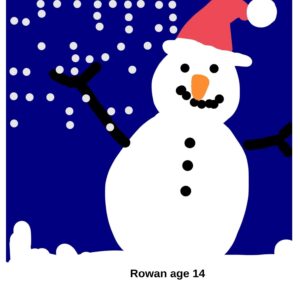 Both young people are delighted to have their cards featured on www.dontsendmecard.com and Rowan said "the fact that this is all electronic means that less trees will be cut down to make paper. Subsequently this will help the ongoing struggle against the climate crisis even if only in a small way."
Lisa Fletcher, Head of Fundraising at Sight for Surrey said, "both cards are imaginatively designed and we are hoping this initiative will help raise vital funds for Sight for Surrey to continue supporting young people like Alfie and Rowan".
Simply visit www.dontsendmeacard.com and search for Sight for Surrey, click on either Rowan or Alfie's Christmas card and make a donation of your choice (from £2 to £100) and up to 100 cards can be sent via email. Just think of the positive environmental impact you will make by sending an e-card this Christmas and your donation will go towards supporting a small local charity that has been hit by the COVID-19 pandemic.
Sight for Surrey is a charity who supports people in Surrey that are blind, vision impaired, Deaf, hard of hearing and deafblind.  During the current health pandemic Sight for Surrey has had to cancel all fundraising events and talks and your support is greatly needed and appreciated.