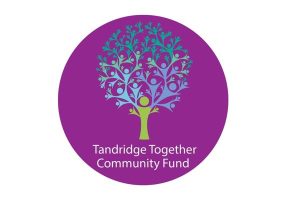 Sensory Services by Sight for Surrey has been awarded £1,000 by The Tandridge Together Community Fund. This funding will support the charity's invaluable benefits service that supports people with a sensory loss apply for the correct benefits to help them live an independent life.
The Tandridge Together Community Fund has awarded £27,795, in grants of up to £2,000, to local organisations to help fund initiatives, which will directly benefit the health and wellbeing of residents in Tandridge. These grants are available each year thanks to the success of the Tandridge Together Lottery, as ten pence from every £1 ticket is allocated to this fund. 50p of the ticket price also goes to the player's chosen local good cause.
Lisa Fletcher, Head of Fundraising at Sight for Surrey said, "The money from The Tandridge Together Community Fund is of great help to support our benefits service which in turn helps people in Surrey who are vision impaired, Deaf, deafblind and hard of hearing."
Councillor Jackie Wren, Chair of the Community Services Committee, said: "We are absolutely delighted to fund nearly £28,000 in grants, which will help support the amazing and vital work carried out by our local voluntary and community organisations across the district.
For more information about the Tandridge Together Community Fund visit www.tandridge.gov.uk/communityfund.