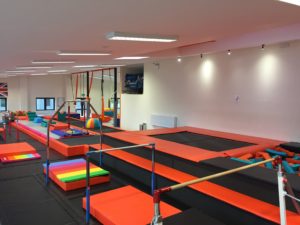 Prime Acrobatics in Horsell Common, Woking is the amazing venue for Sight for Surrey's next 11Up activity and we have exclusive hire of the place! Come and experience this fantastic facility, swing on the trapeze or rings, hang in silks, bounce on a trampoline and airtrack, land in the foam filled pit, balance on the slack line or traverse along a tight wire, there is so much to do! They have a wide range of traditional gymnastics equipment combined with aerial, tumble and circus equipment, suitable for all abilities. The event is open to all VI children in year 7 and above.
Sunday 5th April
1pm to 2:30pm
At Prime Acrobatics
Heath Farm, Horsell Common, Woking, GU21 4XY
Further information can be found on their website. Space will be limited so please email Liz Moseley ASAP to book a space. Prime Acrobatics are not charging us for this event so there will be no charge from Sight for Surrey.
Note for Parents
The venue is in the countryside and as we are only meeting for a short time you may wish to stay close by. Prime Acrobatics has a small café area where you can wait and watch through the glass. There is also a lovely café next door Heather Farm Cafe and a nice short walking route outdoors too.