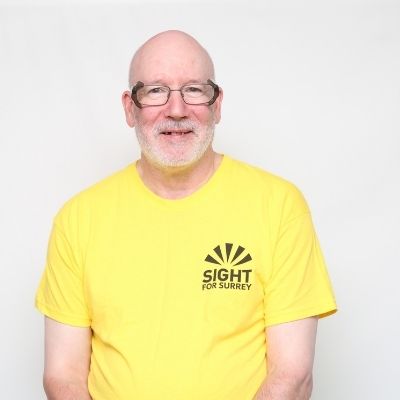 Volunteering is at the heart of everything we do to support and empower people who are vision impaired, Deaf, hard of hearing or Deafblind to live independent and full lives. Becoming a Sight for Surrey volunteer can be a rewarding way to reach out to people in your community and unlock your own potential.
Volunteering is rewarding
If you speak to people who already volunteer they will tell you they do it because they love it. And that's what we hope you will say if you volunteer for us too!
Michael volunteers as a befriender.
"My role is very rewarding – people are so pleased to receive a call. Sometimes they just want someone to listen to them, sometimes we have a chat, but we nearly always end up having a laugh."
We offer volunteering roles as;
Home Visitors
Drivers
At events 
Fundraisers/bucket collectors
Telephone Befrienders
Each role has varying amounts of time and input required. We are sure there will be something to suit you.
Sight for Surrey offers training, support and reimbursement of out of pocket expenses to our volunteers. All our volunteers are DBS checked and references are taken.
Finally, we hold regular catch up meetings across the county, produce the inVOLve newsletter and hold an annual awards ceremony. Also, we are always eager for ideas and feedback on how we can improve our support for volunteers. So, let us know if you have any thoughts or comments.
Meet Katie & Denise
Katie Wilson (Volunteer & Community Engagement Manager) and Denise Shea (Volunteer Support Assistant) make up our Volunteering Team and oversee the recruitment and coordination of all activities relating to volunteers. They are great people to talk to if you're thinking about volunteering for Sight for Surrey. 
What next?
So, if you are interested in finding out more about these fulfilling roles and would like an informal chat to discuss the volunteering opportunities, please contact Sight for Surrey's Helpdesk on 01372 377701 or email volunteering@sightforsurrey.org.uk.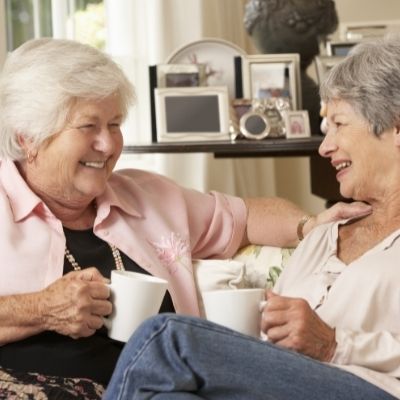 Meet Marialena, who is a Home Visitor with Sight for Surrey…
What is your volunteer role?
I'm a home visitor; that means that I visit people at their home, which also might be a care home. We do activities that we both enjoy as most of the time we are matched according to our hobbies.
What encouraged you to start volunteering for Sight for Surrey?
Firstly, I have always participated in volunteering activities in the past and I wanted to be an active member of the community where I now live. Secondly, I believe that through volunteering, you can meet and socialise with very interesting people who can teach you many great things through their way of living, their personality and worldview.
What's been the best moment of volunteering so far?
Every time I meet my friend Charles, we read the headlines of the newspapers and we listen to music. For me, that is the best moment of every week as I learn so many things from him. Every time I go, I feel fulfilled, especially when I see the smile on his face. I believe this is the best moment of volunteering, which I relive every week, and this is what makes volunteering so amazing!
If you had to say one thing to those who are new to volunteering or are thinking about becoming a volunteer, what would it be?
Please do not have second thoughts and join in today! It is the most rewarding activity that can last only one hour per week or whenever you have time and offers you the deepest feelings: appreciation, communication and, most importantly, a great friendship!