Sight for Surrey is a multi-sensory charity committed to supporting young people and adults in Surrey who are vision impaired, Deaf, hard of hearing or deafblind. Below is our team of Trustees, who use their mixture of skills and experiences to lead Sight for Surrey and shape our future.
If you would like to read more about any Trustee, please click on the individual profiles below.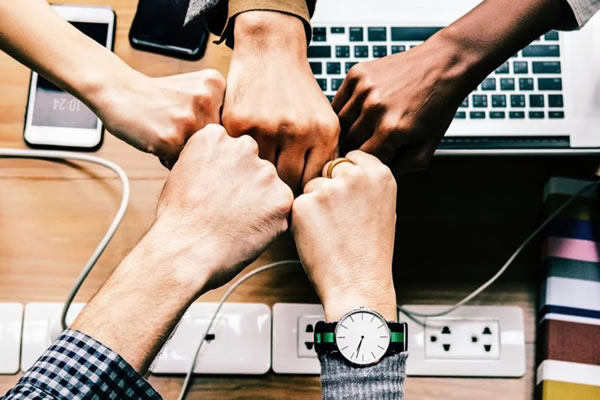 Read More
Andrew Taylor is profoundly Deaf and is a British Sign Language user. He was a founding Committee member of the Surrey Deaf Forum and served as Secretary for a number of years following its inception in 2008. He is a qualified Accounting Technician with considerable experience in payroll management. He has been a Trustee of Sight for Surrey for 3 years.
Outside work, Andrew uses his experience to help the Deaf community and spends a great deal of his time liaising with and helping the community.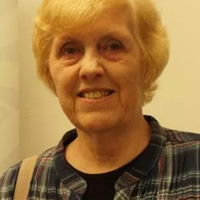 Read More
Over a varied career she has worked in two steel companies, two colleges and three charities. Following roles in Queen Elizabeth's Foundation and the Voluntary Association for Surrey Disabled, she was appointed Chief Officer of Age Concern Sutton to establish a boroughwide Age Concern group bringing together the four Old People's Welfare Committees in Sutton, Cheam, Carshalton and Wallington and setting up other services for older people.
In the late 1990s she became a freelance abstractor, working for PIRA International, Reed Elsevier and the Department of Health Resource Development Unit from 2003 to date. She has recently become a Sight for Surrey trustee.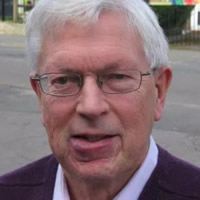 Read More
Michael has recently become a Trustee on our Board. In 1997 after a hemorrhage in his left eye caused loss of central vision, Michael was diagnosed with a comparatively rare eye condition known as PXE. He was still able to see to drive, but Moorfields Eye Hospital advised that he should consider a career change from Landscape Contracting.
Michael was awarded the Diploma of Higher Education in Rehabilitation Studies in July 2000. Unfortunately, in 2004, he became partially sighted in his right eye and was no longer able to see to drive. However, with support from the Access to Work programme, Michael was able to continue with his career until retirement.
In the fifteen years of being a Rehabilitation Worker, Michael has met many members of the public in many different environments with some very satisfying outcomes.
He is married and lives in Hindhead, Surrey and has one daughter who is studying medicine. Michael is now registered severely sight impaired however he still maintains his interests of oil painting, gardening, sailing and dog walking.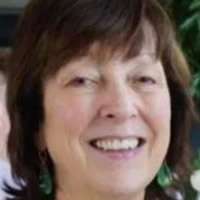 Read More
Judy worked as Head of a Specialist Centre for Children with Vision Impairment in Surrey and latterly as Strategic Manager with Physical & Sensory Support (PSS), with Surrey County Council supporting life-long learning working with families and educational settings for children and young people with a hearing, vision, multi-sensory or physical impairment from pre-school to 25 years. Whilst working with PSS, Judy developed working relationships with many partner agencies including health professionals, social care professionals, and voluntary agencies such as Sight for Surrey, RNIB, Sense etc. working towards improving outcomes for children, young people and their families.
Judy has always been committed to partnership working as a means to support and develop the needs of learners with low incidence disabilities and is an active associate of National Sensory Impairment Partnership (NatSIP), and has also been a member for many years with local and national strategy groups such as Vision 2020 UK as a member of the Rehab and Low Vision (Children's sub-group).
Judy is also a Trustee of VIEW, Vision Impairment, Education and Well-being and was appointed in March 2014 as a member of the Lay Advisory Group of the Royal College of Ophthalmologists.
Judy became a Trustee for Sight for Surrey in July 2014.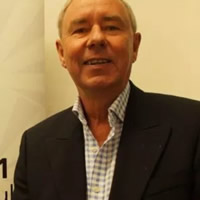 Read More
His career covered a number of fields including training, sales, marketing and IT consultancy. In recent years most of Bob's time was spent working with the banking sector advising on and selling complex document management solutions. Bob was educated at Caterham School and now lives in Edenbridge with his wife Mahala. They have a son living in Yorkshire with 3 children, a daughter living and working in London and another daughter living and working in the French Alps. At the beginning of 2012, Bob became a volunteer with Sight for Surrey (which was then called SAVI) working with the local weekly Communication Class in Bletchingley. Bob is also a volunteer for SeeAbility in Horley. In his spare time Bob enjoys sailing, skiing, cycling, gardening and DIY. Bob became a Trustee in August 2012.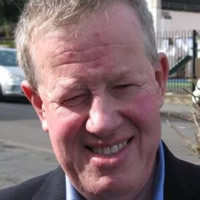 Read More
Russell has Usher Syndrome. He was diagnosed with RP (retinitis pigmentosa) when he was about 13 after the Headmaster discovered him standing inside during fire practice in the night!
During the late 1980s, the late Mary Guest MBE set up a new group for Deaf people with RP and linked it to Usher Syndrome. There are different types of Usher Syndrome. Russell has Syndrome Type 1.
Russell studied Horticulture at a college in Hampshire, after which he entered full-time employment as a Science Gardener at Whitgift School, an independent school in Croydon. Sadly, he was made redundant after nearly 30 years service but the Whitgift Foundation agreed to accept his early retirement.
How did Russell become involved with Sight for Surrey?
Since being registered blind in 1987, Russell has been an active member of Sense and Sight for Surrey. An active artist, his well-known cartoon character is 'Fred the Usher'. The very loveable hedgehog was created in 1990 when Sense asked him to design some Christmas cards. Fred the Usher still appears on Christmas cards today.
Russell is married to Anne. She was also diagnosed with Ushers; although she has had a cochlear implant. They live in Warlingham, where Russell enjoys gardening, local history, genealogy, antiques and visiting historic places like the National Trust. He even finds time to go to the gym!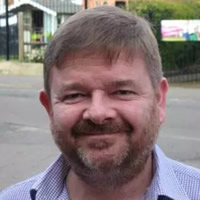 Read More
Steve Wherry is profoundly Deaf person and a pension professional with over 30 years' experience in the industry dealing with all aspects of pension administration, projects and systems. He has been a Trustee of Sight for Surrey for 2 years.
Currently he serves as a Co-Chair of a Workability (Disability) Inclusion Network within the GB arm of his company, being responsible for moving the company's strategic aims and objectives forward. He works closely with the Executive Sponsor to gain direction, guidance and support, and engages senior leaders to address disability and wellbeing within the work place. He is the adviser to the Deaf UK 50+ annual holiday event organised for deaf people aged 50 and over and a founding member of the Surdi Domum Group, a Deaf led property development and consultancy company.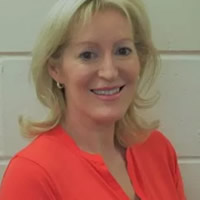 Read More
Christine has recently been appointed a Trustee on the Board and will chair the Fundraising Committee. She comes to the Board with a strong background in Business Development, Marketing and Fundraising. Christine spent the majority of her professional career working in the UK and Ireland Marketing Development Organization of Procter & Gamble, a multi-national fast-moving consumer goods company.
Following an accident, her brother lost his sight and is registered blind, so she has first-hand knowledge of just how vital the support we give to our service users and their families is.
Christine will use her extensive experience in fundraising /income generation and her professional skills to ensure we have a strong and sustainable fundraising programme to deliver these services.
Christine lives in Surrey with her husband Steve.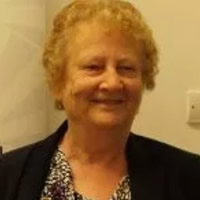 Read More
When Cecilia's husband died she felt that she still had some skills to offer and found a niche in the voluntary sector, initially by taking part in a Kings Fund pilot patient advocacy scheme at my local GP practice. This work still continues and she is very committed to the Patient Consultative Group.
When her sight began to fail and having been diagnosed with macular degeneration another patient told her about Sight for Surrey (which was then called SAVI). She was invited to take part in the pilot "Progress in Sight" Group and became a Sight for Surrey volunteer six years ago. She is currently starting to talk to groups of people about Sight for Surrey's splendid work. She spent thirty five years in Primary Education, the last fifteen years as a Head Teacher so her skills lie in the field of communication and management. She became a Sight for Surrey Trustee in 2009, and Chair of the Services Sub-Committee in July 2012.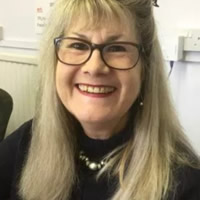 Read More
Mary Da Silva Skinner suffered a stroke in 2005 which left her partially sighted. She has left sided homonymous hemianopia which means she lost her peripheral vision on the left-hand side. Following the stroke she also suffers from permanently disturbed vision, poor balance and a weak left hand. Unfortunately two years later during a very lengthy heart surgery she had another stroke, which again affected her eye sight.
A work colleague she knew had a friend who worked for Sight for Surrey (SAVI as they were then) and she contacted them. Mary says; "Sight for Surrey were wonderful and helped me with everything I needed to know in the beginning and still do. I just ring them to get advice".
In 2016 she decided she wanted to help others in the same situation and became a volunteer for the organisation and in 2017 became a Trustee. She has a guide dog called Opal who comes along to any children's events. The children love her and she loves all the attention!